Welcome to our Kids Page!
At St John's Kids, our desire is to see all of our children discover their identity as a child of God. Our vision is to see our children and young people become followers of Jesus and grow in their discipleship and faith. We want them to feel loved, valued and known by St John's and the whole church family.
We meet both on Sunday's and Mid-week, and are planning to expand our ministry even further, so watch out for news and updates. We want all our ministries to thrive and be a part of the bigger picture of the building of the Kingdom of God, to change the lives of those living in Ealing and beyond.
We would love for you and your family to find a home at St John's Ealing. If you have any questions, prayer requests or would just like to meet and chat, then please do contact me!
Olivia Brown
Children, Families and Youth Pastor
Sunday Morning Kids Online Services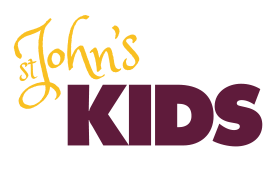 Join us from 8:00am every Sunday morning!
For children in school years 1-6 for weekly family based teaching videos with songs, memory verse challenges and a short teaching.
St John's Kids Sunday Groups
Baby and Me is our group for new parents with babies aged between 0-6 months/non-crawlers. Come and meet other parents (with social distancing) and share experiences and give each other support in what can be a difficult time for many. As well as sharing in the joys and realities of parenthood.
It will take place in a Covid secure environment, you will be required to use hand sanitiser or wash your hands on entry and wear a mask while you are here. There will also be access to a buggy bay.
For now, entrance is free, however once we are able to provide refreshments again there will be a small fee.
If you have to cancel your booking at any point (even last minute) please email olivia.brown@stjohnsealing.org.uk and we'll remove your booking. This will enable others to come who might be on the waiting list.